From Pancho to Poldark
Posted on - October 17, 2017
So what do Mexican revolutionary Pancho Villa and ladies favourite Ross Poldark have in common?
They were both recently seen in Cornwall at Peter's birthday party!
Actually, several Panchos Villas and quite a few Emiliano Zapatas (and the odd Zorro) alongside a multitude of Demelzas and Ross's etc, popped down to the farm to participate in 'Mexi-Corn' — a celebration of all things Mexican
And Cornish.
Sort of…
The event was a joint birthday bash for Peter and his daughter Hana.
A combination of both their ages making it an '85th' party.
You can work out the split yourselves — but without being to rude to Hana, she looks a lot older than 12…
Fancy dress
Fancy dress was mandatory. Everyone going for it big-time and getting into the spirit of things. Everyone a proper 'Film Star'.
And in the true 'spirit' of Durable — it wasn't just family — but friends from all over — many of whom are either long-standing industry partners, colleagues, or customers.
If the full-on Mexican band didn't get you dancing 'gypsy-king' style, then the old-school folk tunes of the Cornish band had you doing a jig or whatever those Poldark types do at these things.
The Tacos from the taco van were spot on (I guess fish pie wouldn't go down as well — and tbh — Pastys — again… )
Cider and ale was drunk mi 'ansome with some fine maids working the bar (Tony and Will too) but the Mexican influence was not far away — so tequila was in abundance (as was evident by the not-so-clever state of some of the revellers the next morning).
We had a nice split with the weather too. Almost-Mexican-sunshine on the Saturday and hideous-squally rain the next morning. Proper Cornish. Proper job.
Thanks to all that made the effort to attend — and to those that didn't make it — you missed a blinder!
We were hoping to throw another party for Tony's next birthday — but the guys at Callington Fire Station have told us the cake would be a fire hazard so we've had to cancel.
For now….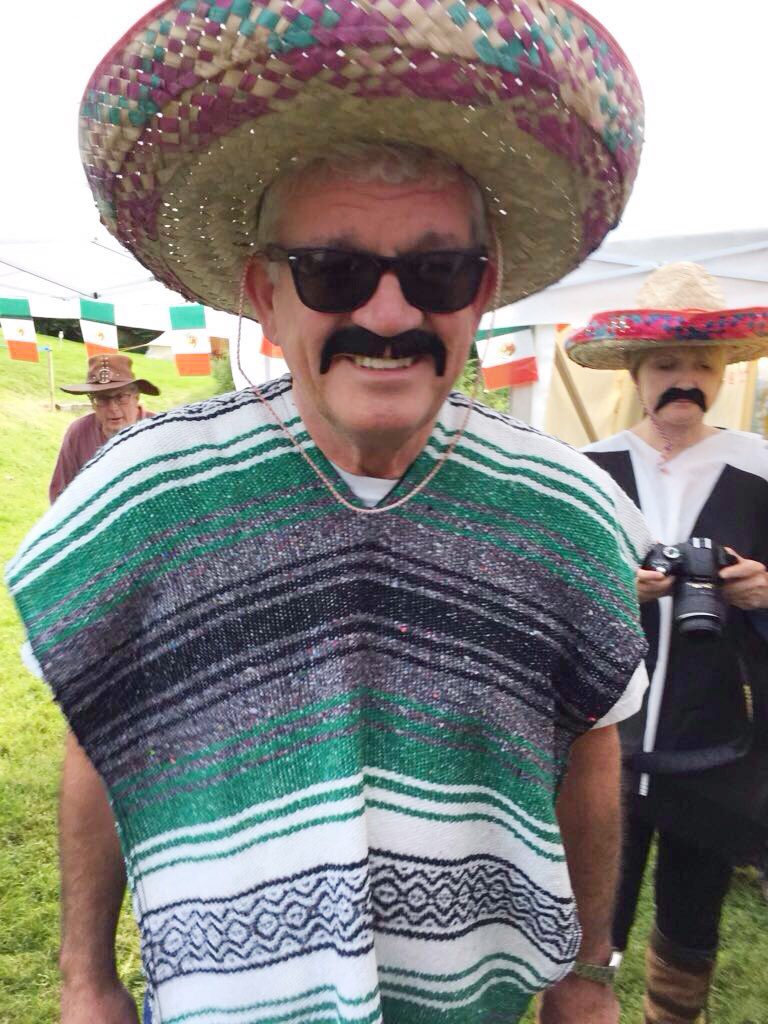 Poncho – One of our favourite customers – Mike 'The Mexican' jones (whos that in the background…?)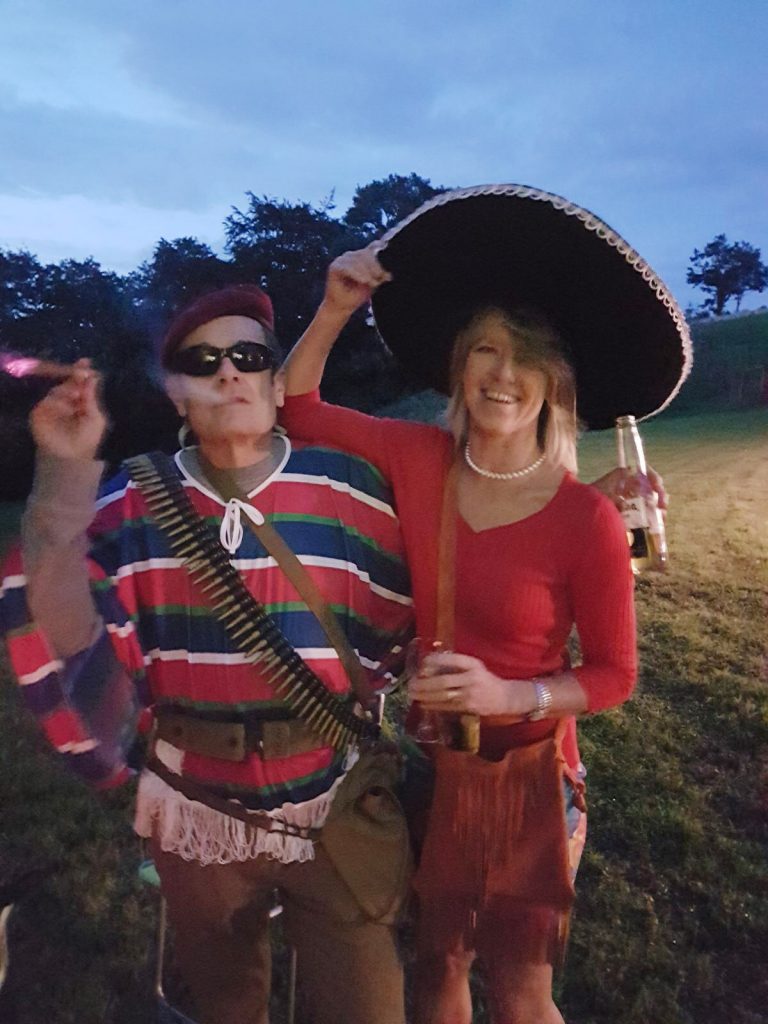 Olà©! – More lovely customers – Marty and Letty, from The Bridge Veterinary surgery
Muchachos — Peter 'Poldark' Barnes and Ian 'Pancho Villa' Penfold (from SolarGard Saint Gobain)
Revolutionaries… (it's that man in the background…again)
Our marketing guys from Brands in Motion – actually they always dress like this.