The Dark Side
Posted on - November 30, 2018
We don't believe in keeping you in the dark when it comes to knowing which window film works best for you.
These are not the films you are looking for…
…or are they?
How do you know which is the right film for the right situation?
There are so many variables, and getting it wrong could be costly and even make the glass unsafe.
Use the force
We are not saying we are basically Jedi or anything (although Mark does occasionally turn up to work in a Princess Leia outfit) — but when it comes to window film we are pretty awesome.
Even if we do say so ourselves.
Which we do.
We are a force to be reckoned with.
But — we are also as cuddly as a party of Ewoks.
Probably.
The empire strikes black
You don't have to be a Sith lord to benefit from the dark side.
This customer needed a very dark non-reflective finish to his glass sheets.
Try as he might he just could not get this from a glazier.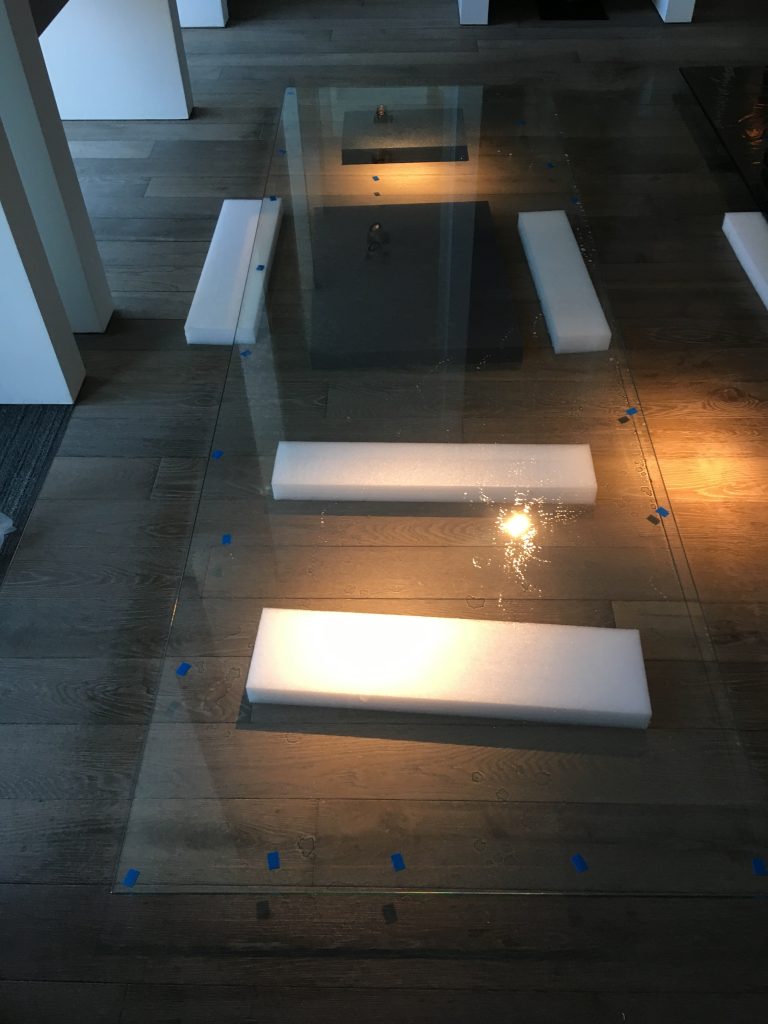 Before
After
So – we applied dark film to the clear glass — making it blacker than a black thing on black friday.
Grand designs
We worked recently for a design company who wanted a film that would stop prying eyes viewing their clever ideas.
They also wanted a film that would blend with the bronze frames and the old brickwork of their building.
The bronze frosted film we installed worked perfectly and looks great – even though its only applied to the lower section of the windows.
Perfect privacy whilst minimising the effect on natural daylight coming in.
The force is strong in this one…
And when it comes to solar control film – we are totally the right guys for the job.
Our range of window films have hi-tech performance levels that would leave any Jedi amazed.
Seriously.
They can reduce heat and glare by up to 80+% and almost completely eradicate harmful UV rays.
That's almost as impressive as making the Kessel run in 12 parsecs (whatever the hell that means)
If Alderaan had been made of glass – and covered with our film – we reckon the Death Star would have had no chance.
OR if the empire had made sure that weak spot they always seem to have was covered in our blast protection film – it could have signalled the end for the rebel alliance.
Luke at the facts
Having glass that is not fit for purpose, which may be illegal and dangerous, or creates an uncomfortable working environment makes about as much sense as anything Chewbacca ever says. 
Dark Side of the Moon
Dark side of the Moon was the classic Pink Floyd album with the iconic cover.
Showing a prism with light refraction splitting the colour spectrum.
If they'd put some film on that the cover wouldn't have looked so cool.
Basically just a triangle. No colours. And the light would mostly reflect back instead of penetrate through.
Probably just as well they hadn't heard of Durable then.
Durable favourites from Pink Floyd
Tony – 'Money' (obviously)
Peter — 'Wish You Were Here' (and not in South Africa or Sicily or wherever…)
Nick — 'Comfortably Numb' (working in the Durable office requires some medication)
Lynn — 'Shine on you crazy Diamond' (you'd have to be crazy to work here)
Mark — ' Dark Side of the Moon' ('mooning' being one of his favourite things to do)
Don — ' Brick in the Wall' (reminds him of being back at school — the few times he actually went that is)
Kevin — 'Family Portrait' (attention span issues — he only heard the first bit of the question. That's a Pink song)
The Team — 'Welcome to the machine' (because our installation guys are like a well-oiled machine…)
Durable
With glass we are good.
The oldest window film company in Europe we are.
Contact us you should