Are your windows a pane?
Posted on - April 9, 2021
Did you know that the Shard in London has 11,000 panes of glass with a total area of 56,000 square metres?
Or that the Burj Khalifa in Dubai has 24,000 reflective windows and 120,000 square metres of glass?
And that the Agbar Tower in Barcelona has over 4,500 windows…?
No?
Neither did we.
That's a lot of glass.
And I certainly wouldn't want the job of cleaning them…
Architects are using more and more glass.
It's a brilliant building material and is a key element in making interiors more inviting and pleasant by allowing as much natural daylight in as possible.
But all this glass brings with it a whole heap of problems.
Heat
Sunlight through glass can cause a big build up of heat, making the working environment uncomfortable and unpleasant.
And studies have shown that accidents are 30% more likely to happen when temperatures soar (above 75 degrees).
Solution: Window film.
Glare
Glare is another big problem.
Excessive glare caused by the sun's rays through the glass can make using PCs and monitors impossible, as well as making eyes strain.
The UV from this solar assault can also adversely affect soft furnishings, fabrics and flooring — causing damage and fading.
Solution: Window film.
Glass everywhere
The City of Arts and Sciences in Valencia, Spain – just a load of glass.
Why can't we get jobs like this…?
The National Grand Theatre of China. An opera house in Beijing. 
And nearly all glass.
The Pyramide du Louvre in Paris.
Basically — glass.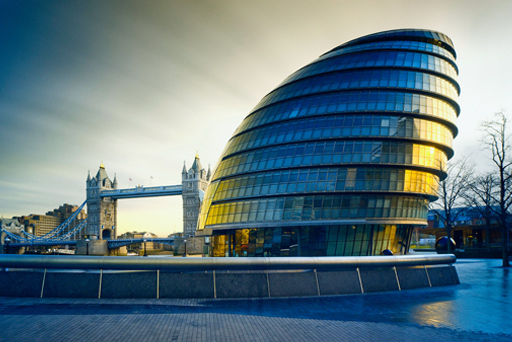 The GLA's headquarters, City Hall in central London.
GLASS.
Starting to get the picture?
Everywhere you look — more and more glass.
Durable – good with glass
And when it comes to glass — we are the professionals.
We are the oldest window film company in Europe.
We have over 50 year's experience in glass related issues.
We are good with glass.
Glass slipper?
Glass is also potentially dangerous.
Some of the statistics are pretty grim and don't have a fairytale ending.
People coming into contact with glass can cause serious injury.
Tens of thousands of explosions happen every year involving chemicals, containers, gas pipes, etc.
Explosive devices are often indiscriminately planted to create the most damage to people and property. Blast protection window film is essential for all retail areas, shopping malls, city centres, stadia, theatres — in fact where ever there is a crowd of people.
In the event of an explosion 90% of injuries can be caused by flying glass.
Solution: Window film.
Watch this 3M film to see just what a difference applying window film can make.
Glass ceiling?
Toughened glass can spontaneously shatter ('spontaneous glass breakage'). The shear weight of toughened glass makes this particularly dangerous in overhead glass such as atria.
And it usually happens without any warning.
Often a glass breakage like this is misdiagnosed, it's assumed that something has struck the glass to cause the failure. But it's very likely to be  a result of Spontaneous Glass Breakage. The pane shatters due to errors within the glass.
Nickel Sulphide inclusion
Due to faults in the manufacturing process (nickel sulphide inclusion), toughened glass can spontaneously shatter. The shear weight of toughened glass makes this particularly dangerous in overhead glass such as atria.
Solution: Window film.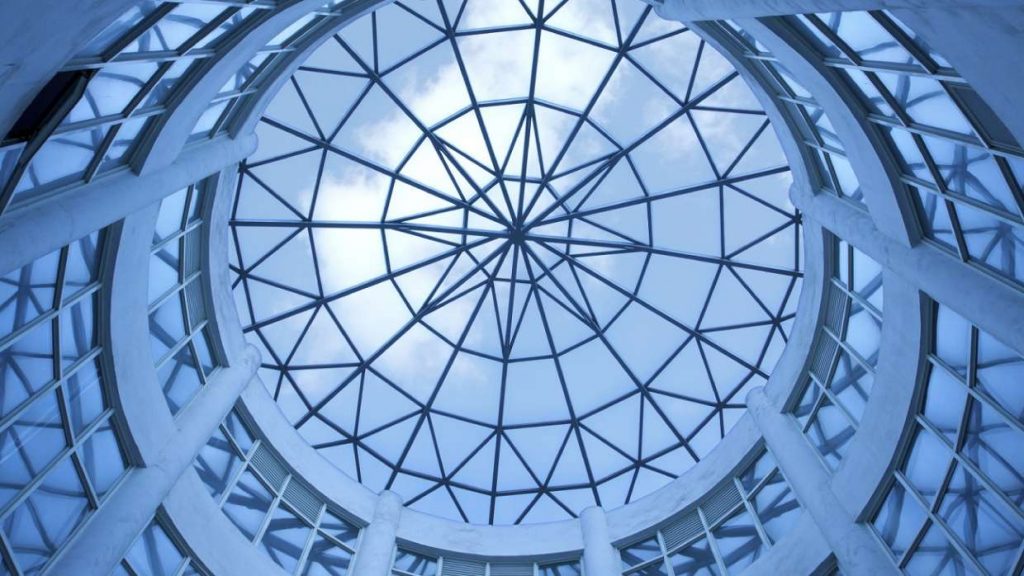 Get a Durable 'Glass Audit'
All areas of glass really ought to be surveyed to make sure they are safe and fit-for-purpose. Durable's comprehensive glass audit can highlight issues which may go un-noticed and could be vital.
For instance — you may have had window film fitted in the past.
BUT — how long ago?
Is it still effective and legally compliant?
Maybe only some of the glass in your building was treated — what about the rest?
Maybe there have been breakages or refurbishments and the new glass is not covered?
To make sure all of your glass is safe, legal and compliant why not ask Durable for a Glass Audit?
It's the simplest and best way to know exactly what issues you have — and how to fix them.
Don't risk it
Call us today on 0118 989 5201
or email@durable.co.uk
Durable — good with glass