Feeling the heat…
Posted on - June 25, 2021
Now we are getting some proper summer sunshine the temperatures are going up and everything is coming up roses.
Time to relax in the garden – lounging in the sun, Barbeques, Pimms on the patio, lazy evenings on the lawn… lovely.
But not everyone uses the garden just to relax.
Take this customer who has a bespoke home office in his garden.
..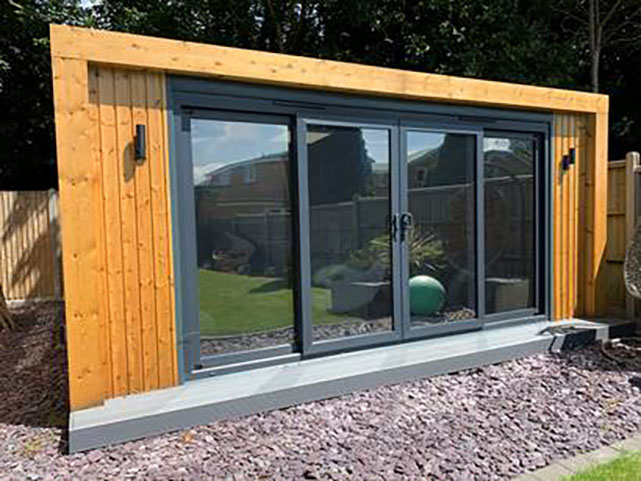 ..
Sean writes:
Having spent a considerable sum on a custom garden office to allow me to work from home, I found that it wasn't as perfect as hoped. Two main issues I have faced have been glare and high temperatures.
For glare, it can be incredibly distracting to have sunlight across your screen when working
For the high temperatures, with the air conditioning off, and the windows and doors closed to keep sound distractions to a minimum, the office during Summer months can easily exceed 40 degrees
Both of these then combined are incredibly disruptive to work and health.
After some online research, I found Durable and their solar film.
The team recommended a particular film, and the fitting was completed within a few hours.
The result has been complete removal of glare, and temperatures are lower, and they don't seem to fluctuate as much either (if the sun comes out the office can heat up immediately before the film).
Overall, very happy with the solar film and the service from Durable, and would recommend to anyone looking to maximise their enjoyment of a garden office or building.
..
..
Cheers Sean.
So – there you have it.
Solar Control window film from Durable really does do what it says on the tin.
Don't suffer with unwanted heat & glare.
Keep cool in the kitchen and conservatory.
No need to be too hot at home.
Call durable on 0118 989 5201 – email us – or fill in the form today! 
Durable
Good with glass