Keeping the Kitchen cooler
Posted on - February 5, 2018
Too hot in your kitchen?
Durable can help.
The Falzone's moved into their new home in July 2016 and soon realised they just could not live in their kitchen diner.
Daytime temperatures were reaching in excess of 35°, not to mention the glare.
After some extensive research they decided to call Durable, who suggested that installing film to the glass roof was the best solution – as opposed to fitting blinds – which many other companies had recommended.
Keeping the kitchen cooler
"It's been about 6months since Durable applied film to our roof. It has been an outstanding success. The past summer temperatures were noticeably lower with very little glare, which gave us the use of our kitchen again. We will compare the difference in temperatures this coming winter because the kitchen dinner was colder than the rest of the house in spite of two fairly large radiators. Great job."
Paolo Falzone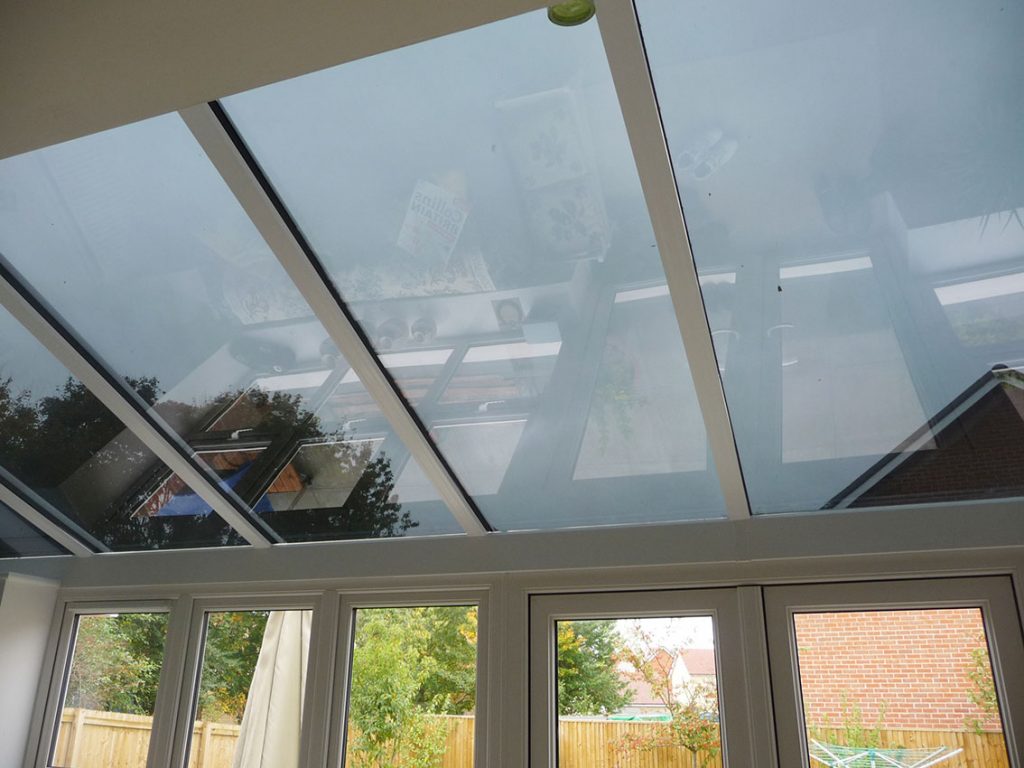 If you have heat and glare issues with your windows or doors, or you need added security, safety or privacy to glazed areas of your home, want to keep cool in the conservatory or insulate your garden room against winter blues — Durable have the answer.
Call us
Durable have nearly 50 years of experience in dealing with glass.
We are the oldest window film company in Europe.
We are an authority on glass issues, trusted by the likes of the MoD, English Heritage, National Trust and more.
Durable — good with glass 
0118 989 5201 | mail@durable.co.uk