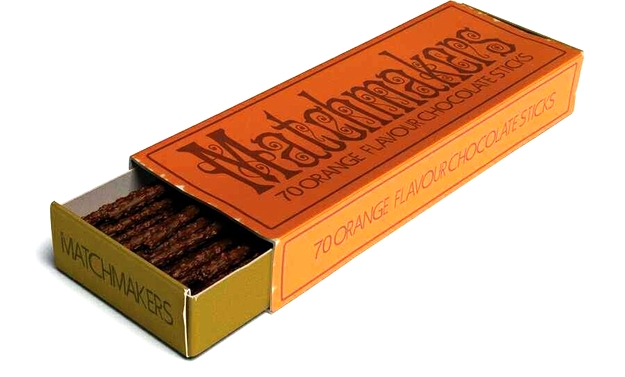 Matchmakers
Posted on - February 8, 2021
No – not the '70s flavoured chocolate sticks.
Although they were great weren't they?
Can you still get them?
The mint ones were really good.
After eights: that was another one.
Wafer thin 'after dinner' mint chocolates.
Whatever – we'd eat a whole box full – anytime of day.
And – did anyone else put the little individual wrappers back in the box – so it was eventually almost impossible to pull out any that weren't empty – or was that just me?
Ah – the '70s.
Great confectionary.
Just a shame about the power cuts, endless strikes, casual racism and bullying.
Oh yeah – rampant homophobia too.
The good old days…
So – Don was riding his chopper home when he got a call from a local refurb company who needed help.
In the '70s the idea of a 'mobile phone' was basically the stuff of Star Trek.
Really.
Young people find it hard to fathom.
If we wanted to make a call, we had to queue at the phone box [red] at the end of our road with a hand full of coins and then stand in the cold with the pungent aroma of stale urine filling our noses as several of our neighbours ear-wigged the entire conversation from outside.
"no you hang up…".. "no YOU hang up…"… "NO. You hang up…"
Etc
This wasn't of much consequence as most of us didn't know anyone who owned a phone anyway – so we had no one to call.
Actually, those old phone boxes could've done with some privacy.
They weren't very sound-proof.
And the glass panes were very often vandalised [another brilliant '70s invention]
Of course, Durable could have helped with the visual aspect of the privacy. [The GPO missed a trick there]
Which brings me nicely back to the point of this little blog.
Privacy window film.
So – Don's gone home, taken off his parka and his tank top and is just eating his Vesta curry ready meal off his nest-of-tables, when he almost spills his Hirondelle [it could've been Concorde, Blue Nun or even Mateus Rose tbh] on to the shag pile as he gets another call.
The Big Match
He gets up to turn the TV down [apparently there are more than 3 channels now – and you can get them in colour – madness!] and over the muted strains of Brian Moore announcing Bobby Charlton has scored again, receives more details on this job.
The customer had asked the refurb guys to provide their new warehouse with 24 hour privacy.
The existing windows already had etched glass on all of the bottom panes.
So – the question was, how to best match this look?
Don fired up the Mk1 Ford Escort and popped along to the site, and very quickly decided that applying Solar Gard Clear Frost window film would be the best solution.
Job completed. The windows look great and provide that 24 hour privacy the customer was after.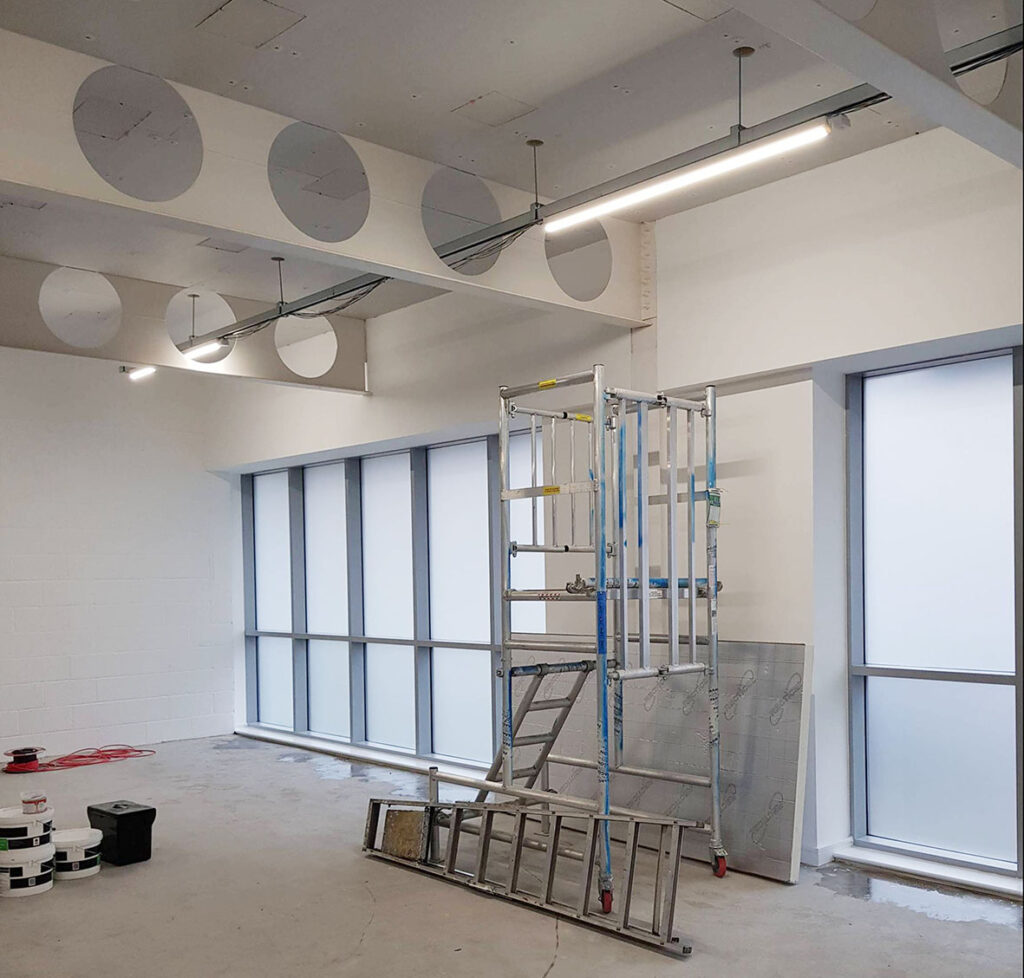 Warehouse customer = happy, Refurb Company = happy, and Durable come up smelling of roses again 🙂
Roses: That was another one wasn't it? Cadbury's. Lots of different flavours in a distinctive box. A sort of cut-price box of chocolates for when you were only sort-of sorry or whatever… or just wanted to say 'Thank you very much".
True fact: Cadbury's Roses were first introduced in 1938!!
That makes them even older than Tony!
Smelling of roses is probably better than smelling of Brut. Or Old Spice. Or Denim.
I think they still make all of those aftershaves btw…
Durable
Good with chocolate.