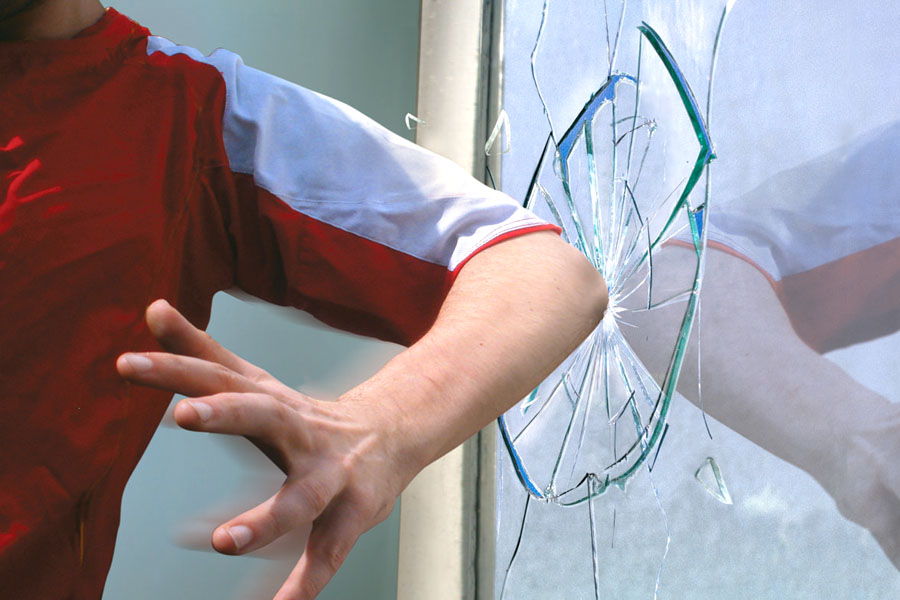 SCHOOL BREAK TIME…
Posted on - September 13, 2022
Being spontaneous is usually looked on as a good thing. Exciting even. But not when it involves children and glass!
The phenomenon known as 'Spontaneous Glass Breakage' can occur in toughened glass when an impurity enters during the manufacturing process — it's known as nickel sulphide inclusion.
Spontaneous glass breakage can be expensive and dangerous, and you may not know you have a problem until it's too late.
Windows, glass atrial and glass balustrade can contain large panels and due to their weight – and the height at which they are generally found — can cause serious risk of injury if they fail.
Public and commercial buildings – in particular educational establishments – need to be aware of this potential danger. Building owners and managers have a duty of care to protect everyone using the building.
Every precaution must be taken to ensure — in the event of an accident — the risks are minimised.
..
,,
IS THE GLASS IN YOUR SCHOOL SAFE?
Everyone knows that kids and glass don't mix.
Any parent will tell you the sight of your child hurtling towards a pane of glass completely oblivious to the potential for accident and injury (come on – he's playing football – not doing a risk assessment) can be very scary.
And of course not that long ago a lot of glass used in windows and doors – even in schools etc – was very dangerous stuff.
Big efforts have been made to make glass more safe – toughened glass for example – so the pane shatters into fairly innocuous granules rather than lethal shards.
But many buildings still have old or unsafe glass.
Even if glass has been replaced or new windows and doors have been fitted – there can still be a substantial risk.
Window film is a simple and cost-effective solution.
It instantly upgrades your glazing making it safe and secure – giving you peace of mind.
There is a legal requirement to ensure glazed areas are safe. In fact, the penalties for not taking steps to protect can be very harsh should the unthinkable occur.
Durable offer a full glass audit – which not only examines the state of all your glass – but also provides a comprehensive report on what solutions can best remedy any issues.
Often the answer is a simple application of the correct window film.
..
..
Durable have been in the window film business for over 50 years.
We are the oldest window film business in Europe.
We are experts on glass safety.
We are an authority on glass issues, trusted by the likes of the MoD, English Heritage, National Trust and more.
Don't delay – to get peace of mind and to guarantee all your glass is safe, legal and compliant call us today.
You'll be glad you did.
Durable – good with glass.