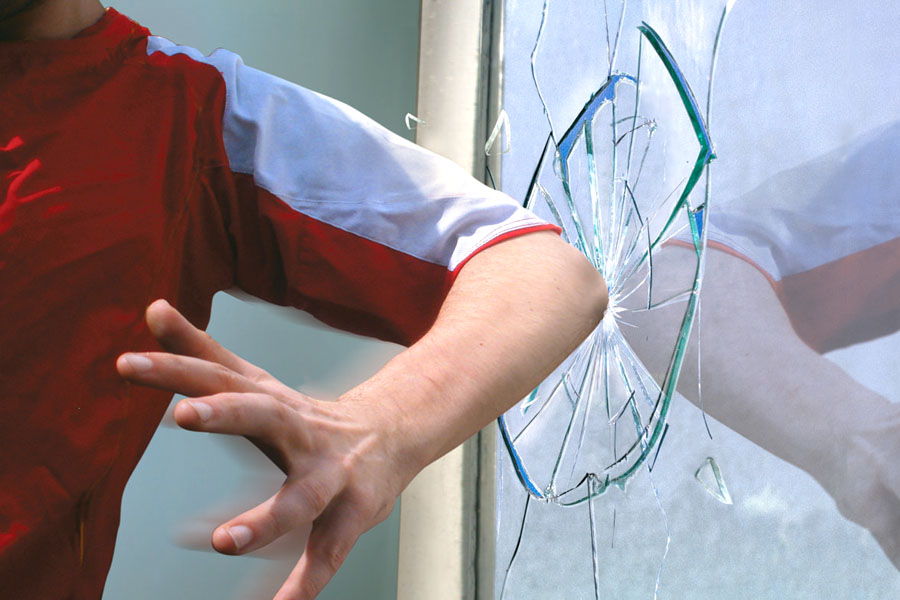 School safety? You need a glazing audit
Posted on - May 10, 2022
How safe is the glass in your school?
Nursery Schools, University Campus or anywhere in between – there is a duty of care to make sure all the glass in your buildings is safe, secure, and legally compliant.
The risk of serious accident or injury from collision with glass is more heightened in an educational establishment than an office, public building or other workplace as young people are far more active and less aware of the potential for danger.
Most glass tends to look very similar – so the only way to be sure your glass is fit-for-purpose is to have it professionally surveyed.
Durable's Glazing Audit does exactly this.
We check all your glass that falls within regulations, provide a full report on our findings, and suggest the best and most effective solutions to any problems we find.
Once the work is done, we issue a Glazing Compliance Certificate.
We have completed nearly 10,000 glazing Audits for educational establishments*
We have over 50 years experience dealing with glass
We are the oldest window film company in Europe
Legal requirement
Until an incident occurs many organisations are not aware that the Workplace (Health, Safety and Welfare) Regulation 14 legally enforces that building occupiers ensure all their glazing, considered at risk of breakage through impact, should be glazed with a compliant product to reduce the threat of serious injury.
We have completed Glazing Audits for county councils, local boroughs, academy groups, colleges, universities, and individual schools – with compliance certificates being issued to thousands of sites.
To illustrate how Regulation 14 impacts an education property and what is required to comply with its requirements we have created a guide specifically for education properties.
And to help you identify areas for concern we have produced a handy checklist too.
Durable's comprehensive glass audit can highlight issues which may go un-noticed and could be vital.
For a consultation and to find out how we can help you with your glass safety – call Durable today on 0118 989 5201 or email info@durable.co.uk
Glass safety in school – guidebook
Durable's handy guide to school glass safety gives you more detailed information.
Some of the aspects covered are summarised below:
Regulation 14 requires education properties such as schools to highlight all the glazing they consider to be at risk of breakage through impact of a body or object that could create a risk of injury to their pupils and staff.
Over thirty years working with council Health & Safety advisors we have developed a thorough understanding of these risks – which have mainly been based on recorded incidents of glass breakage in education properties.
In an office this could be doors that people regularly use. In a school this could be windows that face playgrounds, corridor glazing up to two metres, sports hall glass, and many other areas. The guidebook illustrates more of these potential risk areas in detail.
A survey is required to identify whether the glass will break safely [such as laminate glass] or present a hazard if broken [such as float glass].
As glass looks the same to the eye – special testing equipment is required to identify the glass type.
A written report of the survey findings identifies where glass complies and where it does not. Our Glazing Audit report provides this information – and become the school's record of any risks should an incident occur or if OFSTED request it.
Where the glass is hazardous it will require remedial action, such as installing safety film.
Whilst modern schools will typically have less glass that requires remedial action – older schools can have significant volumes of glass which does not comply, or may have previously installed 'old' film which may no longer be fit for purpose.
Our Glazing Audit reports split into high, medium, and low ratings – so that the highest risk glass is protected first. This allows the protection of this harmful glass to be prioritised, which means scheduling and upgrading work can be budgeted for over a number of years.
We issue our insurance-backed Compliance Certificate after all the upgrading works are completed. These can be shown to OFSTED or a Health & Safety inspector to confirm the upgrading works have been completed.
The glazing audit reports should be updated whenever glazing is replaced. If this is not the case a new glazing audit should be completed every five years.
When it comes to the safety and security of your glass – we really are the people to talk to.
For a consultation and to find out how we can help you with your glass safety – call Durable today on 0118 989 5201 or email info@durable.co.uk
Glass Safety Checklist
Here are some basic questions about glass safety. If your answer is 'no' or 'don't know' to any of these — then you could be at risk. You have a duty of care to protect your students, colleagues and visitors and prevent accidents and injury wherever possible.
Have you have had window film fitted in the past?
How long ago?
Is it still effective and legally compliant?
Was all the glass in your building treated?
Do you know if the other glass in your building is safe?
Have there been breakages or refurbishments to glass?
Is any new/replacement glass safe and fit-for-purpose?
Does all your glass comply with Regulation 14?
Testimonials
The Saints' Way Multi Academy Trust
his was the first time we have used Durable across our 6 primary schools and we are more than happy with the service. I met with Durable on site to discuss our glazing RA options they were very knowledgeable and helpful and helped me get a programme of works arranged for our sites following the RA. The guys who completed the RA were courteous and professional in their work as they were working in a' Live school' environment so this required them to be flexible in their approach.

All the reports were clear and concise and easy to understand. I would definitely recommend Durable again.
Jason Gordon – Premises Supervisor
University – Oxford
We have worked with Durable for over 10 years, during which time they have undertaken glazing risk assessments for all of our main teaching campuses (5 in total) and all our halls of residence (approximately 5000 study bedrooms). This is a lot of glazing. The risk assessments are comprehensive and easy to follow, allowing us to formulate plans to apply film to areas of the highest priority in a world of limited budgets.

The team from Durable who visit our site to undertake the work do so safely, are polite and sensitive to a academic environment, along with an awareness of the issues surrounding working in close proximity to young persons. Durable's work is always concluded successfully with minimal disruption to the students, and without any incidents.

I look forward to many more years working with Durable and have no hesitation in recommending their services.
Tim McGill – Health and Safety Manager
Dr Challoner's Grammar School
With reference to the work carried out on our school this week. I felt I had to contact you to say how much my colleagues and I have appreciated the polite and unobtrusive manner of your fitting team whilst on site. It has been a pleasure to meet such right-spirited workmen.
G C Hill – Headteacher
Leicestershire County Council
We have worked with Durable since the early 1990's and have had excellent service and advise on many compliance issues, surveying most schools and Civic buildings and assisting us to get to a glazing compliant position.
Steve Linnett – Compliance Manager