The Art of Filming…
Posted on - October 12, 2018
Most jobs are pretty straight forward.
We're sticking film on windows — how hard can it be?
Well — there's a world of difference between slapping any-old-film on some glass — and professionally installing just the right technical product for a very specific set requirements.
Take this recent job in Cambridge for example.
A beautiful old English Heritage building, leased to the Arts council as offices.
Lovely.
But the build up of heat through the roof-light (lantern) was causing major distress (of course we knew him when he was just a corporal). The nature of this ornate lantern meant installation couldn't be done internally — but had to be treated externally from a flat roof.
Not so easy.
Access was only possible via a 17ft tower erected at the far end of the building.
And , there's more…
How do you maintain maximum natural daylight whilst cutting out as much of the sun's heat and glare as possible?
And…
How do you ensure that the material applied doesn't cause an adverse affect on the look of the building and stays in-keeping with the period feel?
You don't want yards of shiny plastic stuff glistening in the sunlight or obscuring the view.
Yuk.
Durable – Window Film Artistes
No problem for us.
We've been providing solar control and managing exactly this kind of thing for nearly 50 years.
We're the oldest window film company in Europe.
There's not a lot we don't know about glass.
We are the experts.
English Heritage were in safe hands.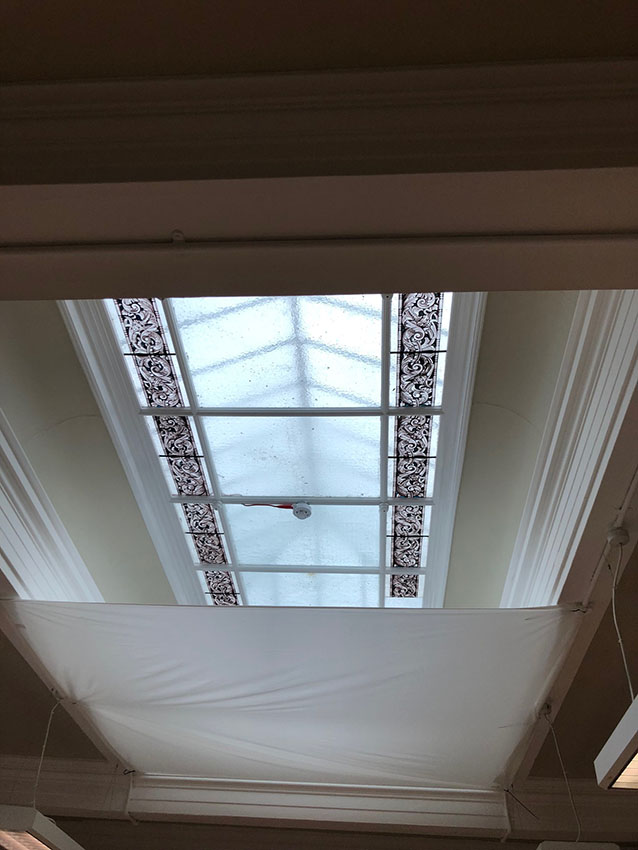 We suggested 3M Prestige 40 as the perfect solution. A top quality high-end product that — despite cutting out almost 80% of heat and glare and eradicating UV completely — is virtually invisible.
Amazing.
Art attack
Working with such beautiful products on beautiful buildings (and with beautiful people of course) reminded us of some beautiful art.
With windows in it.
Enjoy
Ted had a thing for windows…
American painter Edward Hopper — famous for his picture 'Nighthawks' at the top of this page – really did have a bit of a thing about windows.
Like — almost weird. He obviously liked them a lot. They were sort of his muse.
Night Windows, Nighthawks, Rooms for Tourists, Summer Evening, Morning Sun, Cape Cod Morning, Western Motel, Automat, Four Lane Road, Office in a Small City, Sunday, Hotel Window, Hotel by a Railroad, Chop Suey, New York Office, – the list goes on.
Honestly — check him out.
He's window-mad.
Is there a word for someone obsessed with windows?
Yes.
'Peter'.
That's probably it.
Hop to it!
Call us today
Durable — good with glass
0118 989 5201 | mail@durable.co.uk