Top 3 ways to prevent sun damage
Posted on - May 15, 2017
Protect your fine fabrics, furniture and artwork from harmful UV rays.
Crazy — but as the weather starts to get better and it looks like being a really good hot summer — its also time to start thinking about the destructive power of the sun.
We all know that strong sunlight can harm our skin. Powerful UV rays are not only the reason many of us spend the summer peeling layers of burnt skin from our lobster-red bodies having overdone the first day at the beach, or some of the older generation resembling a leather hand-bag — it's also the cause of skin cancer.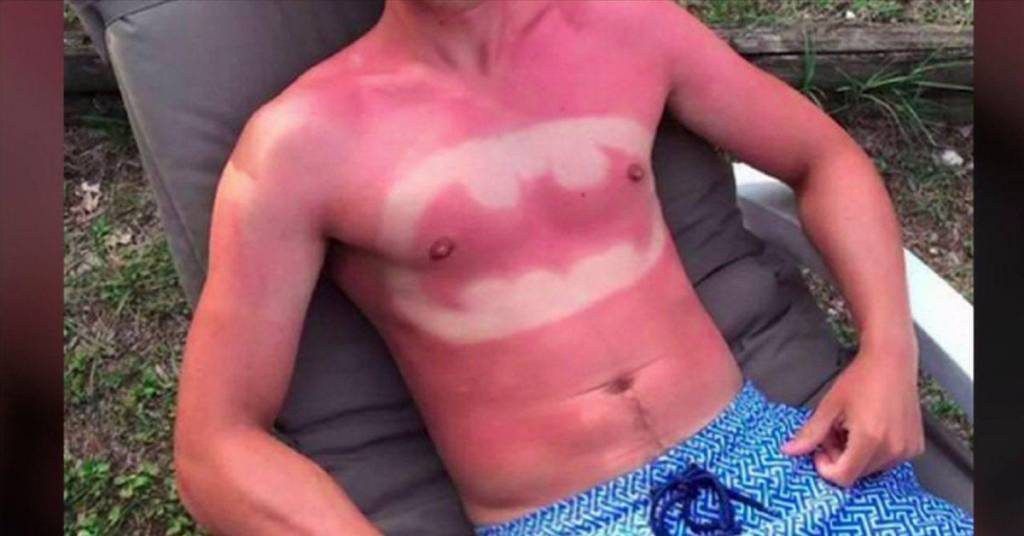 No laughing matter.
And this very same UV radiation can cause havoc with our soft furnishings.
Guess which side was in the sun…?
Fabrics used for curtains, carpets, sofas and clothing — exposed to too much direct sunlight will become damaged and faded. Hard wooden furniture is at risk too. Prolonged exposure to UV from the sun will tarnish and discolour expensive modern items just as badly as those family heirlooms and treasured antiques.
You can often see examples in shop windows.
Items left as window dressing, ill-advisedly placed in constant and unforgiving sunshine fade really quickly. At times you can see a 'tide-line' where the edges of the affected area meet the bits that have stayed in the shade.
So. What do you do if you want to hang your Picasso in the conservatory but would ideally like it to still be worth the same value after a few months of summer sun?
1) VICTORIAN PRINCIPALS
The Victorians tackled this problem with typical common sense.
They covered everything up!
All sorts of cloths, rugs, doilies, and antimacassars were employed to extend the life and look of their valuable furnishings.
Very sensible. But if you're looking for a contemporary stylish interior this approach definitely lacks finesse.
Typically understated victorian style conservatory decor
Do you really want your home to look like a scene from a Merchant Ivory production? Downton Abbey may be popular — but that style might not translate to a 3 bedroom semi in Reading…
2) BLIND IGNORANCE
Alternatively you can use the less intrusive route and have blinds fitted to the 'at-risk' areas. This is better — but also not ideal.
They will need to be pulled down — probably at least halfway — for most of the day — occasionally they may have to be all the way down (completely defeating the point of having a glass conservatory) and then pulled back up again at dusk.
It's all a bit of a phaff. Not so much relaxing in the garden room as a low-impact exercise work-out!
AND the chances are your blinds will be made of fabric — possibly quite expensive too – to match your lovely interior — so they too will get the same sun damage over time.
Typical sun damage to hard wood floor
Typical sun damage to Soft Furnishings
3) FILM STARS
By far the most cost effective, unobtrusive, elegant and simple solution is hi-tech window film. It's virtually invisible, reduces up to 76% of transmitted heat and 99% of UV rays!
Professionally specified and installed window film offers a brilliant way to protect all your valuables, fabrics and furnishings — whilst also making your conservatory more comfortable. It really is the perfect way to stop the harmful summer sun from damaging your dà©cor.
Elegant, effective — and not a curtain or blind in sight!
And there's more…
Window film can also be opaque or mirrored and used to provide privacy, safety and security, particularly if your property has close borders with your neighbours, or is overlooked.
So — to recap:
No need to cover-up
Don't get blinded by the obvious
Stick with window film
Basically when it comes to protecting your fine furnishings, window film is head and shoulders above the competition.
FACT.