We've got the power!
Posted on - June 4, 2018
Window film is not all about solar control.
It also has the power to provide excellent privacy — ideal if your property is overlooked.
Nobody likes their life on show — well the Kardashian's obviously, and anyone in TOWIE or Geordie Shore — but basically most of us would rather not have the world and his wife watching our every move.
Having valuables or private possessions on show can encourage opportunist thieves – whilst confidential material is at risk from prying eyes if you workplace is open to public view.
Durable have a wide range or privacy, safety and security window films — including frosted, opaque or mirrored finish — which can be a simple and effective way to fix the problem.
Beautiful on the inside…
BUT not only can privacy film stop the outside looking in — it can also help when it's the inside looking out that is the issue…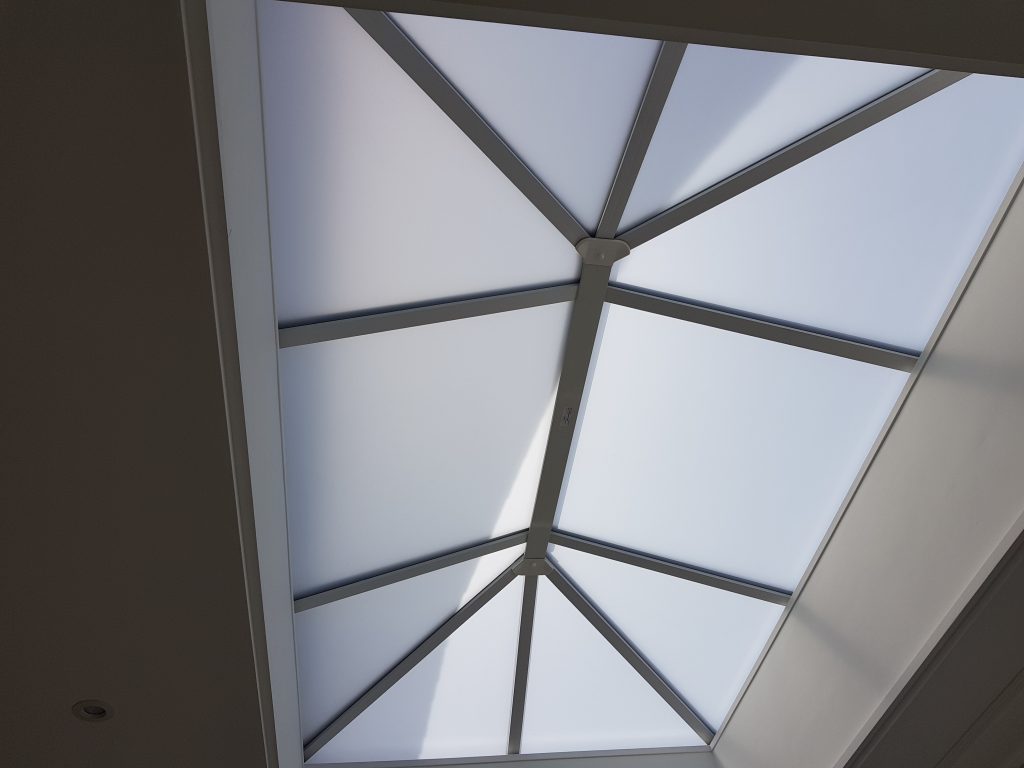 Take this is a glass roof. Situated in a lovely home in Berkshire — it should ideally show nothing but blues skies, and maybe the tops of a few willow trees gently swaying in the breeze…
However, what was actually visible through this elegant window was a hideous great electricity pylon!
To say it was a bit of an eyesore is an understatement.
Problem – solved.
Durable's cost effective solution to this annoying and unpleasant infringement was to install Clear Frost window film. It allows most of the natural daylight through, whilst hiding the Blott on the Landscape.
Blott on the landscape
Blott on the Landscape was of course a novel by Tom Sharpe which was first published in 1975 and then a TV series in 1985. The story revolves around the decision to build a motorway through some idyllic English countryside — through a series of comic events which get ever more farcical, the gardener of the stately home due to be demolished (Blott — a German prisoner of war who everyone thinks is Italian) saves the day.
David Suchet, Geraldine James, George Cole, Linda McKenzie — proper film stars.
Durable have nearly 50 years of experience in dealing with glass.
We are the oldest window film company in Europe.
We are an authority on glass issues, trusted by the likes of the MoD, English Heritage, National Trust and more.
Durable — good with glass. 
0118 989 5201 | mail@durable.co.uk