Lessons well learnt
Posted on - November 30, 2020
Durable and Solar Gard combine to provide an elegant solution to Buckinghamshire school's heat gain problem
The new school in Buckinghamshire we assisted back in the summer [they were having problems with their canopy – see our blog post 2/8/20 https://durable.co.uk/the-greenhouse-effect/ ] had another unexpected problem during the sunny spell in September.
The school's very modern design affords a lot of natural light through floor to ceiling glass, making all the classrooms feel light and airy, providing a pleasant learning environment.
Being located on a new housing development in Buckinghamshire, the school had a number of extra classes built beyond its immediate needs – so it could grow as the area became more populated.
It also has more space available to build further classrooms in the future.
The four additional classrooms were not due to be occupied for several years – but the social distancing protocols necessitated by Covid-19 prompted the school to bring these extra classrooms into use sooner.
Hot topic
This decision seemed to be working well – until the sun came out in September…
Temperatures in the classrooms soared to 30 degrees!
Who knows how hot it might get in the height of summer?
Durable to the rescue
The school asked us to look at the problem and recommend a solution that would make the classrooms a happy and comfortable learning space again.
The mostly east and west facing glazing was of a modern design – so the application of an internal film would do little to reduce the solar gain – it would need to be a very dark film.
We suggested that installing external window film from the excellent new DX range from Solar Gard would be the perfect solution.
As sunlight coming from the West is more problematic, we specified DX 20. For the glass facing East DX35 was a better option. Using these two films had no adverse effect on the look of the property as they have the same colouring – just different tint densities – which means from the outside you can't tell they are different at all.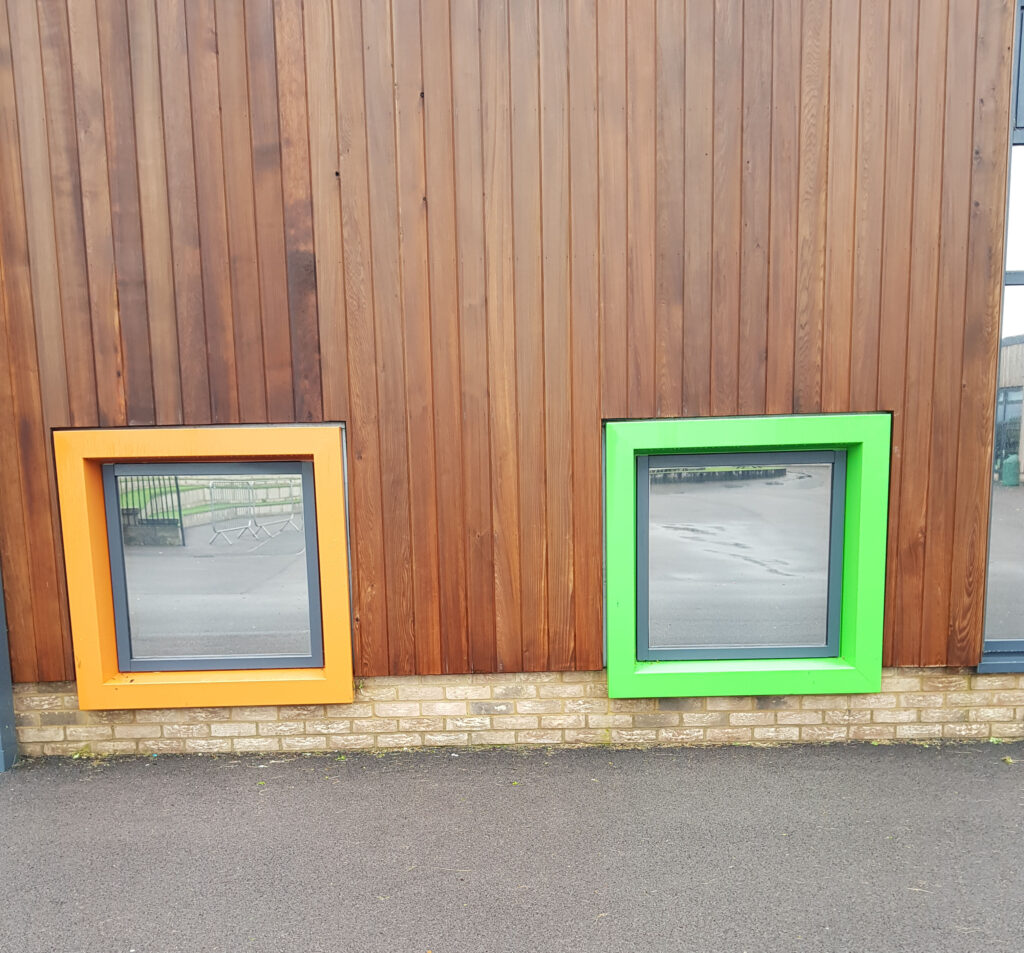 It all adds up
The DX 20 has been recorded as reducing the heat gain by some 80% [ had internal film been used this would have been only 58% at best] and the DX 35 shows a reduction in heat of 70%.
Not only was the job a brilliant result – but it was also delivered on time – and on budget.
We are now officially teacher's pet.